Maisy is a student in the Department of Crop Sciences, and a member of the Crop Sciences Student Ambassador Program. Read more about Maisy in the Q&A below.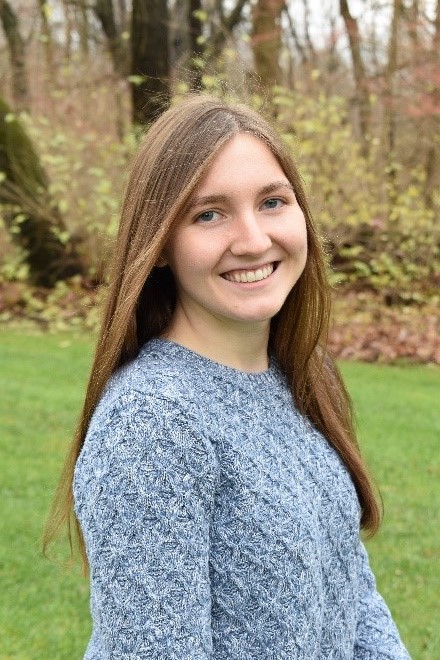 Crop Sciences: Can you share your name and a little bit about yourself?
My name is Maisy Rathbun, and I am a freshman in Crop Sciences in the Plant Biotechnology and Molecular Biology concentration.
Crop Sciences: Why did you pick the Department of Crop Sciences as your program of study?
My interest in agriculture began in high school, where I took AP Environmental Science and participated in Science Olympiad. During APES, I became more aware of the global climate crisis and the impacts of large scale conventional agriculture. My interest in biotechnology really began in Science Olympiad with the event Protein Modeling. When I found out about Crop Sciences, I knew I had found the perfect avenue to combine my interests and my desire to make a difference.
Crop Sciences: What is your favorite part of being a student in Crop Sciences?
My favorite part about being a student in Crop Sciences is the research opportunities for undergrads. Research is a great way to apply what you're learning in the classroom and be part of cutting edge research.
Crop Sciences: What do you do outside of the classroom for fun or professional development?
I am the secretary of the James Scholar Activities and Communications Team, and I am part of the IGNITE Undergraduate Research Program.
Crop Sciences: What do you hope to do after you graduate?
Currently, I am not entirely sure, but I hope to work in crop genetic improvement or a related field!
Crop Sciences: What is one thing that you want people to know about Crop Sciences, the College of ACES, or the University of Illinois at Urbana-Champaign?
Even though UIUC is a large university, the experience can be really personal. Professors generally want to get to know you and will do anything within their capacity as instructors to help you succeed. The research opportunities in the Crop Sciences department are also great opportunities to learn directly from faculty mentors.
If you're interested in learning more about the Undergraduate Programs in Crop Sciences, you can email ugrad@cropsciences.illinois.edu. If you're interested in scheduling a time to talk with a Crop Sciences representative, sign up here.